By Investopedia
Invesco's Nasdaq 100 ETF (QQQ) led other indexes on the way to breaking through its previous double top. Naturally the Nasdaq 100 Index (NDX) followed suit and held at the previous highs. However, other broad-market ETFs failed to keep up. By day's end they had fallen, with both State Street's Dow Jones Industrial Average ETF (DIA) and iShares Russell 2000 ETF (IWM) falling more than 0.5%.  
This slow grind into the highs coupled with the VXN holding at the lows is indicative of this trend continuing. Market makers are likely holding the bag prepping for a slow bubble-up into the summer session.  
Nasdaq 100 futures (NQ) showed a lot of hedging activity around the 14,000 level of NDX. This hedging exists as insurance for a future drop. However, institutions seem hopeful that prices will continue higher as they accumulate larger short positions. In the second chart below, the cumulative delta is based on price by volume and tracks the net number of contracts sold at a price. 
During the trading day, 1,500 net contracts were sold around the 13,990 level, yet the price was not able to budge any lower, suggesting the next move is higher.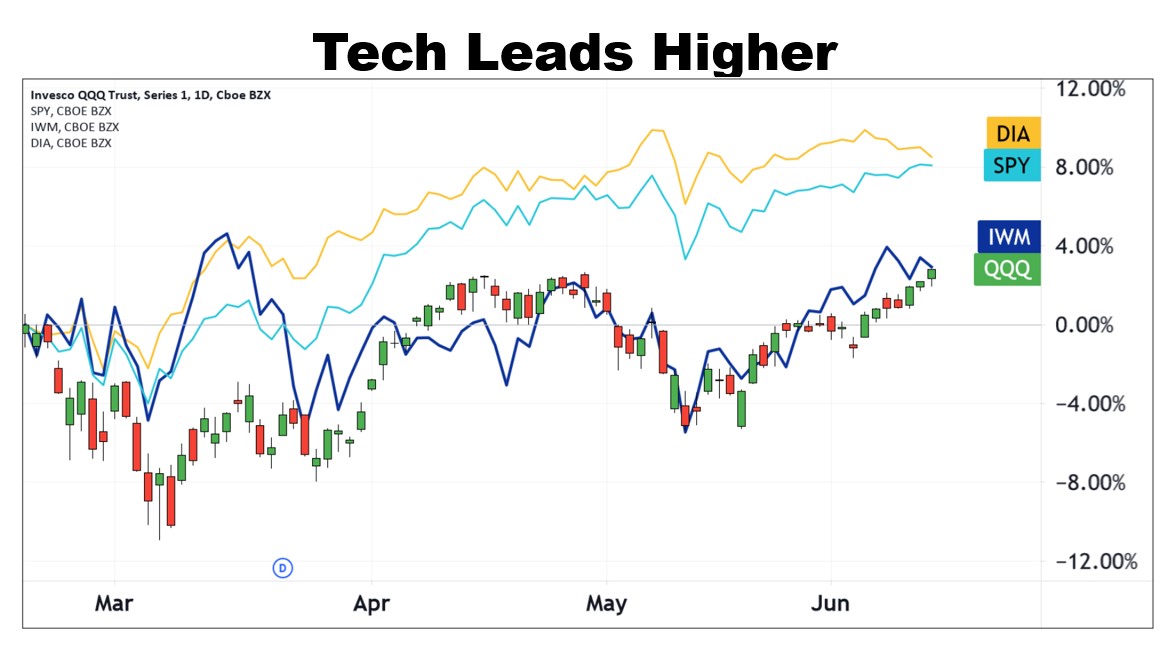 Chart courtesy: TradingView
By Investopedia
My Comments:
Seems that the institutions agree with my outlook on the NASDAQ as well. Bullish on the mid to long term, but bearish on the shorter term ahead. That is the reason they are increasing their short positions at the 14,000 level on the NASDAQ, but not selling physical shares. They are employing hedging using derivatives.
From their action, they are anticipating some kind of pullback in the near future as well. But bullish in the mid to long term.
Investors who has the buy and hold strategy can find comfort in that and maybe, can buy on the dips going ahead in the next few months.
Have a great day ahead!
Alan Yeo